In Portuguese, most internet users know expressions like 'vc' (você), 'pq' (porque) and naum (não). Some use it to reduce the number of characters in their messages, others find it faster to type.
Are you ready to learn some examples of this 'language' in English? Here it goes:
LOL = laughing out loud
ASAP = As soon as possible
GR8 = great
B4 = before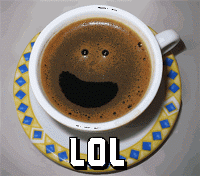 CUL8R = see you later
TLKTME = talk to me
BRB = be right back
BBS = I'll be back soon
HAK = hugs and kisses
RUOK? = Are you ok?
PLS = please
TTYL = talk to you later
CUL8R GUYS!!!