As I have many students who simply LOVE Harry Potter movies, I prepared this activity with a video from YouTube to use as a warm-up to talk about friendship. The students really liked it and got motivated to start the lesson.
Here it goes:
Video Activity
YouTube:
Harry Potter Last Day's Shooting Video HD, a must watch.


This
is Harry Potter last day's shooting video. Watch it and answer the questions
.
1) What is the main feeling in the set?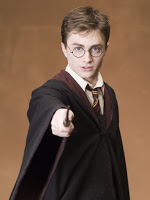 2) Which adjectives does the director use to describe this experience?
Watch the video again and answer these questions.
1) What will
Rupert Grint
(Rony) miss the most?
2) How does Emma Watson (Hermione) feel about the end of the movie series?
3) What can you understand about
Daniel Radcliffe's (
Ha
rry) words?
To prepare your own activity:
1) Choose a video related to the topic you are teaching.
2) Prepare one or two general questions for students to answer when they watch it for the first time.
3) Prepare more specific questions for students to answer in the second time they watch the video.